Improve Overall Functionality of The House by Remodelling
Home remodeling is basically a process of making improvements, renovations and adding rooms to a home. It is considered the most appropriate way to add more space and creating new looks in the house when needed. It is the best option to increase the value of the house with a good budget which is time consuming but surely a rewarding one
FAQ
Many questions come to our mind when we go for something big. Here are some answers to satisfy the queries regarding home remodeling process.
How long a home renovation takes?
The time that will be needed chiefly depends on the type of renovation you are doing and how many changes are needed. If  the renovation needs to take place in the whole house, it will take 3 to 9 months, depending on the complexity of the project and the size of the house. Whereas if the plan to add rooms in your home, it will take 3-4 months on average.
Should I work with a professional remodeler?
The very first step after deciding on remodeling is decision is deciding who you want to do the job. It can be also done by an experienced DIY person. But we will advise you to go for a professional remodeler. As a lot of money will be spend on the project, making mistakes can overflow you with extra expenses. So, it's always better to spend money on something worthy enough.
What is the best time to start a remodeling project?
Choosing the time depends on our patience and budget. Typically the remodeling projects are done throughout the entire year. Spring and summer are the most popular seasons for home renovations. At these seasons, the workers are busier and demand a higher rate for project completion. Try to choose the winter season for starting the project as the workers are readily available and sometimes offer discounts too in the offseason.
Satus voluntatem accus antium dolor emrue totam aseriam earue illo inventore veritatis architecto beatae vitae dicta exslicabo enim ipsam volus tatem volustas asner natur furit masni ratione nesciunt nerue ruisruam insum dolor amet consectetur adinisci modi.
With several different house styles to choose from, it might be challenging to narrow down the choices. Per square foot, two-story house designs are more cost-effective and environmentally friendly than one-story dwellings. It's vital to remember that a home is...
If we can make our house stand out among the other homes in the neighborhood with striking looks, we must find an exterior designer. Because balancing colors, matching lines, and shapes are not that easy as we think. We need to plan things accordingly with expert help...
With several different house styles to choose from, it might be challenging to narrow down the choices. Per square foot, two-story house designs are more cost-effective and environmentally friendly than one-story dwellings. It's vital to remember that a home is...
read more
More About Home Remodeling
. The fact behind remodeling is not always limited in the looks, perhaps our house might be aging, our grown-ups kids now want their separate rooms, the kitchen might need to be upgraded or the living room needs to look a little bit more fancy. If things go right, then this can be one the best experience of one's life while getting their dream home done.
Why Should We Remodel Our House
Remodeling a house might sound like an extra hassle that leads to a way of massive spending. But it can bring many benefits also. Sometimes the house or a part of a house needs to be renovated, or the house itself expresses this fact by low function. Whatever decision is taken , it is an important one and can change our lifestyle for good. There are many benefits of spending on our house for renovations.
The property value increases:
If the house is a bit small or the value is not that much, it is the best time to go for home renovations. Some primary renovations can increase the value of the property drastically. For instance, a balcony can be added on the second floor or extend it horizontally by adding a sun room, decorating the exterior, renovating the bathrooms, and fixing the kitchen a bit more. All these changes will affect very positively in increasing the value of the house.
Changing the style:
If  the house is there for a family for a long time and need some refreshment in the looks, it can be done easily by changing the interior and exterior looks. The new classy look of the house will represent the owner's personality and style to all the people living and coming from outside.
FAQ
Should I keep some extra money in the budget?
Home renovations are complex projects. So when we make a budget, keep some extra money aside for unplanned expenses. Besides, there can always be an additional expense popped up from a new style or changes you choose.
Can I live in my house while the remodeling is going on?
In general, we can use the other place of the house while one or two parts are being remodeled. The workers will take care of the part under construction, and we might experience livable remodeling. Some people might find it awkward living in a house under construction, but this is a benefit able fact actually. we can see what's happening daily and create clear communication with the contractor. You can always point out if anything is not going the way you showed them.
What type of insurance should a contractor carry?
A contractor should carry general liability insurance, which is the most common type of insurance a contractor should have. Some other insurances they should take include Builder's Risk Insurance, Professional Liability Insurance, Contractor Pollution Liability Insurance, and Umbrella Liability Coverage.
Improve the functionality:
To live comfortably, everyone needs a house that functions well. Home remodeling is a perfect option to do so. Even a dull old kitchen can be made dreamy and comfortable when work has been done on it. Change the appliances of the kitchen and fixtures of the bathroom to increase the functionality to the fullest.
To get adequate space:
 with time the family members needs and numbers increases and creates the necessity for additional rooms in the house. This is the time when we should go for adding extra rooms in the house. the house can also be extended vertically, which will increase the property value as well.
One of the important fact is that kitchen is the center piece of the house, which cannot be denied. Inspiring looks can be easily created by amazing remodels, following our ideas and styles. A kitchen can get a wholly new and aesthetic look just as we want with an expert contractor's help, from cabinets to countertops and appliances.
Choosing a house to build on our own, following our very own styles, ideas, and inspirations can be a fantastic adventure. However, a fair share of ups and downs are always present there, but soon enough, it will all be forgotten in no time the moment we enter our dream house. With the right decisions and a good builder, this can be the best decision we made in our entire life.
Remodeling the place where we spend our most personal time is one of the best decisions. Professional support while remodeling the bathroom can improve our lifestyle and make it more comfortable.
The best way to express a person's style and personality is through the interior looks of our house. Not just for guests but for ourselves, designing the internal part of the house can raise our confidence and help us lead a modern lifestyle.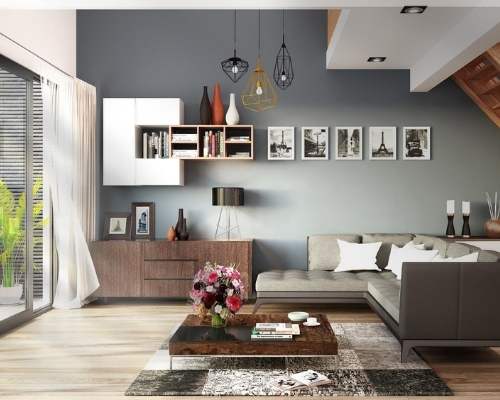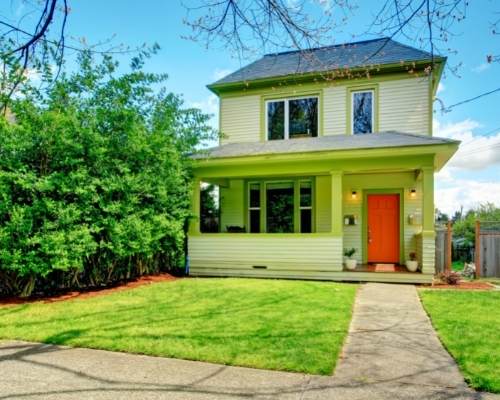 It's not wrong to take compliments from a friend or colleague about the exterior looks of our own house. The proud moment of having a classy home always makes us happy to live in it. Besides, just the exterior looks can raise the house's value and leaves a good impression on the owner.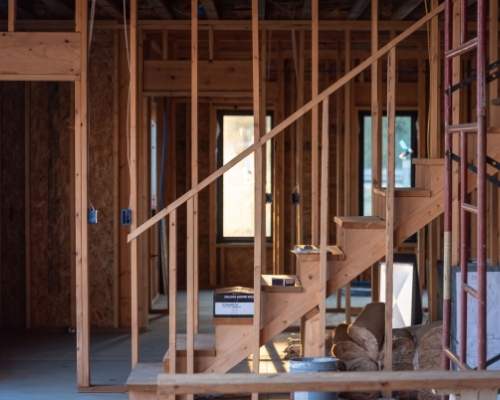 When time goes by, every house needs changes in different parts and for different reasons. The changes may vary and might include extending the home that is here for generations by adding extra rooms horizontally or vertically. The reasons behind this change can be different and so are the types of rooms.
To reap the benefits of space, privacy, and energy, we need modern house plans. A house where structural efficiency, design, and overall value are balanced is desired by all. These houses are also earth-friendly, and there is plenty of room for customization according to our lifestyle.
Ripping over the roof and redoing it by extending it vertically can sound like something drastic is happening up there. But it all makes sense when you start having the numerous benefits of it. The house itself gets more space to breathe and becomes more comfortable to stay.
Get In Touch
Get In Touch