With several different house styles to choose from, it might be challenging to narrow down the choices. Per square foot, two-story house designs are more cost-effective and environmentally friendly than one-story dwellings. It's vital to remember that a home is classified based on two primary factors: the structural type and the property's style. The style refers to the architectural elements and design, such as Craftsman or modern, while the structure relates to building, such as a single-family home or a condo.
Whether it's a castle-inspired outside with a fairy-tale inside or a historic exterior with a contemporary interior, the appearance of a house may indicate what's going on within or provide a dramatic surprise. We've compiled a list of the most beautiful home exteriors that will make anyone want to settle in.
Cape Cod Homes: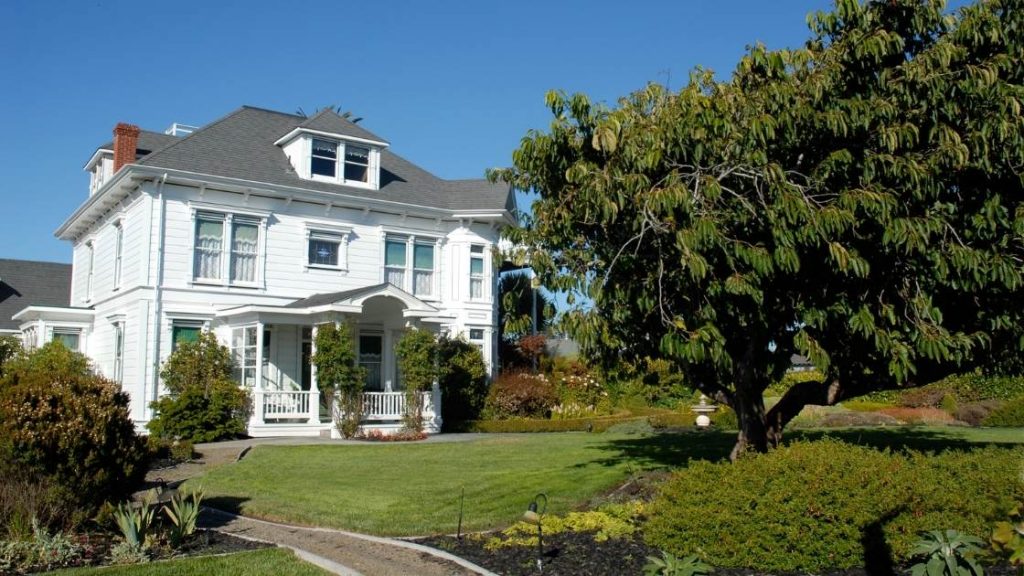 Cape Cod was a prominent design for residences developed in the 1930s, with origins reaching 1675. Cape Cod houses are typically one story and have a high roofline, wooden siding, multi-pane windows, and hardwood flooring.
Cape cod houses were originally relatively tiny, and dormer windows were frequently used to give more space, light, and ventilation. If the homeowner requires extra room, the existing Cape Cod house designs can be built on the side or rear, depending on the location.
Home in the French country style:
The exteriors of many French country-style residences are made of stone, brick, or stucco. These long-lasting siding materials have a sophisticated appearance and a timeless feel to them. Multiple panes of glass are typical in French country home windows, which are frequently complemented with iron balconies.
The warm side of the color wheel, with medium to low-intensity hues, is where this style's colors may be found. For the rooms, consider gentle yellows, warm pinks, baby blues, and creams. More intense hues, such as sunbaked ochre and deep brick red, are typical in provincial-style textiles, and they recall the pigments present in the region's natural clay earth.
Contemporary home:
A contemporary home is a kind that represents the current style, which is 21st-century architecture and design in this example. It's evolutionary, which means it evolves with us, adjusting to what's fresh, fascinating, and famous in the world of home design. Because the modern house idea is so flexible, it frequently collides with different interior design trends.
Light, whether natural and artificial, is cherished and highlighted in today's contemporary houses. This entails allowing as much light as possible through structural components such as oversized windows and skylights.
Modern Farmhouse style:
The warm farmhouse vibe is combined with the sleek, clean lines of modern design to produce a fresh perspective on the country life influenced style. Natural textures and materials such as wood or galvanized steel characterize the contemporary farmhouse style, which is recognized for its warmth and simplicity.
Natural wood features, such as wood panels on the wall or exposed beams on the ceiling, are a must-have for any farmhouse-style home. They don't have to have a beautiful paint job when it comes to furniture. The farmhouse style emphasizes objects that have been well-loved and utilized. Chipping paint to reveal a piece's texture is a widespread technique.
Colonial style homes:
The Colonial style, which dates back to 1876, is among the most prominent house designs in America. Colonial-style houses are often two or three stories tall, with fireplaces and brick or wood exterior. The kitchen and family room are on the first level of a traditional Colonial-style house, while the bedrooms are on the second.
Colonials are simple to extend to the side or rear. A brick facade may be tough to replicate, but a contractor or designer may assist in finding siding elements that complement it. To achieve a smooth external transition, it's a good idea to look for imitation Colonial-style items online.
Victorian homes: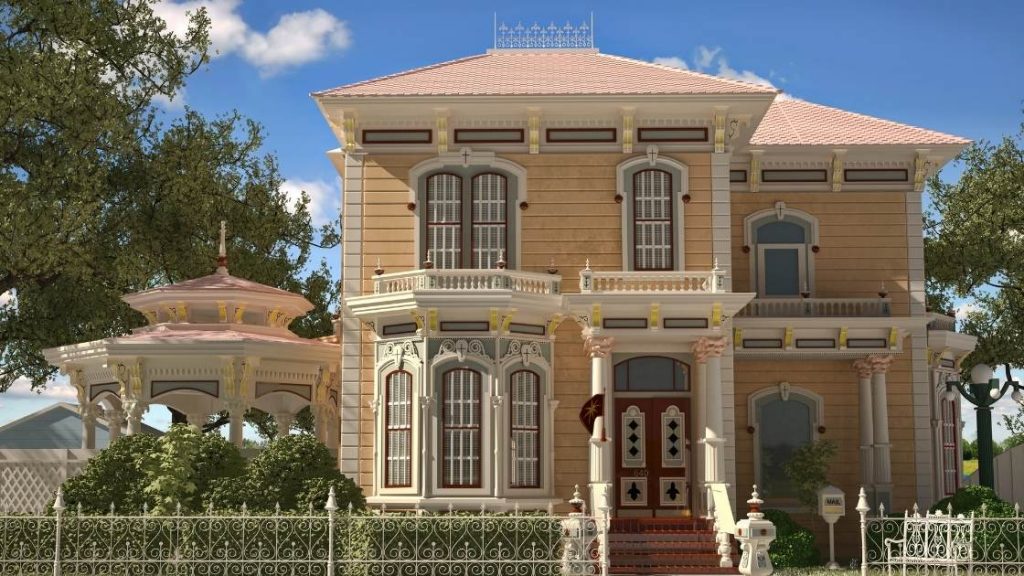 The term "Victorian architecture" refers to the era rather than a specific style. That period was, of course, the reign of Queen Victoria in the United Kingdom, which lasted from 1837 to 1901. The 1876 Centennial International Exposition sparked a boom in popularity for these home designs in the United States in the mid-to-late nineteenth century.
These home types became more popular as construction skills improved, new train systems made different materials and ideas more accessible, and house pattern books became more widely available.
Tudor-style houses:
The name of this style relates to the architectural traits of England's Tudor monarchy in the early 16th century. The Tudor homes we see today, on the other hand, are contemporary re-inventions based on a variety of late Medieval English prototypes.
The distinctive look of Tudor-style houses distinguishes them from their more symmetrical, lighter colonial neighbors. These residences exist in various sizes, and while tiny Tudors may have a charming storybook aspect, bigger Tudors are more commonly associated with the romantic notion of an English country manor.
Ranch houses:
Classic ranch-style houses are one-story residences with an open floor plan and a designated patio area. Long, low-pitch rooflines and big windows at the front of the house are standard features of ranch home designs. Ranch-style homes come in a variety of shapes. The majority are rectangular, although they can also be created in the form of a "U" or "L."
Sliding glass doors that open into the patio or backyard, broad roof eaves, and an attached garage are additional frequent elements of ranch-style homes. It's worth noting that while most ranch-style homes don't have a second story, many of them do have completed basements. The basement enhances the overall area available in the house by serving as an additional level.
Spanish Inspired houses: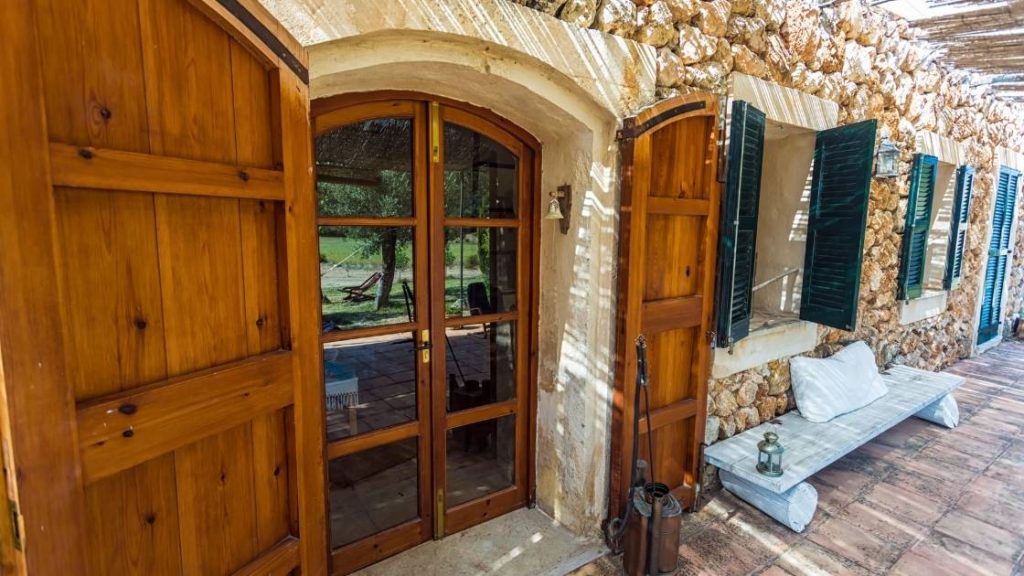 The red tile roofs and clean stucco walls of Spanish-style homes are identifiable throughout the southwest area of the United States. While numerous influences have influenced Spanish design and, as a result, have added to and modified the architecture in general, there are certain commonalities.
Barrel roof tiles are generally seen in earthy and warm colors and are iconic of the Spanish Eclectic design. Due to the capacity of both materials to endure extreme heat, these roofs were traditionally built of terracotta clay and slate in traditional houses. Even though today's tile roofs may now be constructed of concrete, terracotta and slate roofs are still highly durable and ecologically beneficial.
The red tile roof is supported by neat and strong stucco walls. Stucco is a white or creamy hue used to cover and preserve other construction materials from natural elements. Wooden beams were employed to support the roof; they typically extended past the stucco walls and were visible from the outside.
Conclusion
Knowing what we enjoy about house exteriors, such as roof kinds, windows, and even front doors, will assist us in determining what actual exterior design we desire. This may also help us in determining the community we want to reside in. It's helpful to know the styles we prefer before starting our search since it allows you to limit the selections. It might be tough to discover the home of our dreams, but being pre-approved for a mortgage might help accelerate the process once we do.